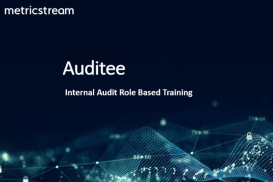 M7 Functional Course
Auditee - Role Based Course
The Auditee accountable for managing/monitoring issues, remediation using the action plans defined. This course focuses on the tasks performed by the Auditee such as creating, managing and monitoring issues and working on the actions defined.Level...
Lesson

Auditee - Role Based Course

Lesson

Issues

The Issues module supports the identification and evaluation of issues as well as case investigation and tracking leading to an elaborate remediation or corrective action process.